Something about me:
I'm a wildlife photographer and I live in Carpi (MO).
"Photography is my passion, Nature is my enviroment"
I've been interested in the art of photography since September 2003.
Coming back from a Safari to Tanzania, a friend of mine showed me some beautiful slides, with many animals in their pristine enviroment; it was love at first sight.

Then I bought my first camera, the Canon AE-1, with a Canon FD 50mm f1.8 lens; this camera was completely manual; I began to experiment and to read books about photography, to better understand the mechanic of the light and the basic rules of photography.

I up-graded my equipment with a wide angle lens, the Canon FD 28mm f2.8 and an economic tele lens, the Makinon 300mm f5.6 Reflex. This tele was also a macro lens that was useful, but it had a fixed depth of field.
I searched for another low cost option and I found the Sigma 400mm f5.6 MF. I also bougth the Power Winder A; after that I was able to shoot at 2 fps. Perfect! I was ready for wildlife photography.
The most exciting thing was to be so close to the subject without disturbing it.

It's fascinating to listen to the silence of nature.

With a camouflage tent I was able to take a picture of a beaautiful Kingfisher. It wasn't a very good shot, but I was very pride of it.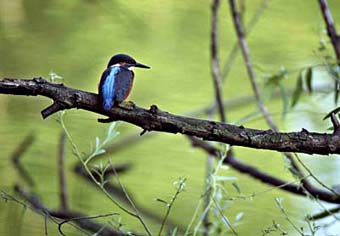 I worked hard, but the results were quite disappointing until I decided to change cameras and shift to the Autofocus system. My first Nikon camera, the F80 with a battery-pack; I had the Nikkor 28-80mm f3.5-5.6 and the Tamron 200-400mm f5.6 with Low Dispersion lenses; actually the Tamron wasn't a good choice due to the very low autofocus velocity and its weigth.

I also tried the Nikkor 28-105mm f3.5-4.5 and after that the Nikkor 24-120mm f3.5-5.6 that in 2006 gave me a lot of satisfaction in a beautiful trip to the U.S.A.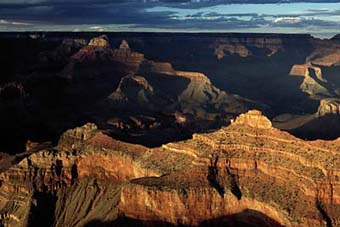 After returning from the States I had the opportunity to show my slides in a pub of Soliera (Modena), the Poldo Cafè.

Thanks to the popularity of digital photography, prices of film equipment went down significantly and this allowed me to buy (once again on e-bay) the best film body product I had had until then, the Nikon F5; with Nikkor AF 300mm f4 Nikkor and TC-301. My equipment was good enough to allow me to take some nice and sharp pictures of nature subjects; at that time I realized, first of all, that the equipment was important, but it was more important to have confidence with it, to reach best results.
I began to frequent a new protected area that they created near my town the Oasi "La francesa" of Fossoli near Carpi.

In this place I found very nice persons who welcomed me with open arms and they gave me the "keys" of the park.
During this period I had the most significant improvements on photography and knowledge of nature.
There I met Marco, another photographer with whom I shared many adventures and misadventures.
After some stalking photography together, Marco and I decided to take a trip in one of the most beautiful places in Italy for nature photography, the Po Delta.
We went to Valle Bertuzzi, adjacent to the Lido di Volano; we had read from that place that you could see the flamingos, and there they were, beautiful and elegant.
After about two hours we decided to go to eat something, but going to the car it happened one of those rare occasions, a Great crested grebe was very confident with us and he was not far than 5 meters from us.
The light was beautiful and colors in the background too. I used the whole roll that I had the camera; a man arrived with an Audi A4 Grey and he seemed to participate in our temporary success; I tried to speak with him but without answer, I thought: "strange person".
Than we went to my car and once we were there, I realized that the car was burglarized. After a moment of despair, we found that nothing was stolen, in fact we had everything with us ..
We went toward the center of Lido di Volano and we found a rotisserie, after we parked the car near the entrance, we noticed that the shop was closed, but the owner was so kind to open the rotisserie for us; we had to wait about 5 minutes to take the fried fish.

Those five minutes costs us around 7000 euros.

When we left the shop we didn't realize that all our equipement was stolen. But after few minutes the tragedy came true.
After that we was hopeless and we called Police. This didn't help us.
Some people told us that they had seen a gray car going very fast in the street with two people on board, one in the rear.

It wasn't immediate for me to understand that they had stolen "just" my camera, not my photography. After a period like a zombie, slowly my mood improved, and the same for Marco.
It was June and I had already planned a trip to South Africa with Avventure nel Mondo. For a moment I thought that maybe I could delete my holiday saving 3500 euros net, but after I decided of didn't permit to these criminals to ruin also my vacation.
Anyway, I couldn't leave for this trip without a camera..
So I decided to buy a very cheap equipement using e-bay: Nikon F90x film body with battery-pack, Sigma 28-70mm f2.8-4 zoom and Sigma 600mm f8 Reflex telelens, with less than 500 euro!
Unexpectedly, results were satisfactory, but it was merit of a beautiful country populated by generous and friendly people.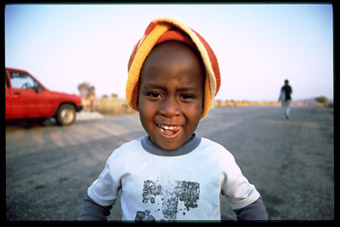 After my return, I had the opportunity to present my slides in one of the great events organized by the club Imago of Rovereto sul Secchia.

Soon my economic equipement became inadeguate for me.
With fast subjects I often had problems with shutter speed. I didn't like high sensitivity film so I decided to try a more brilliant and expensive type.
Despite to the popularity of digital photography I bought the Nikon F5 again and I chose the Nikon Nikkor 300mm f2.8 AIS IF-ED manual focus with Nikon TC-301 2x. An incredible blur thanks to the reduced depth of field and the quantity of light available. It was very nice to use this lens.
I didn't like digital photography; it gave me a "cold" feeling and I was convinced that the quality of the film, especially the slides was insuperable. I was happy as it was, I had my slides projector and I could show my photos with a spectacular Rollei twin lens and if I needed some files I could get it with my Minolta scanner.

But, the more you have, the more you want..

I realized that to get good pictures of wildlife I was forced to work constantly with high frequency shots, than working at 8 frames per second was a lot expensive; even my "theory" about the quality of the film photography seemed to fall. Although I think that in a projection the slides has no equal in terms of quality, I think the opposite for the print. Cibachrome paper is no longer available, then to make a print you have to scan the slide; beginning from digital native you can avoid a discretization step. Most of the photographers had already understood it long time ago ..
In February 2008, just after the Reportage of the Cento Carnival of Toponi, I decided.
Prices for developing of slides were constantly increasing

...I decided to say "STOP"!...

I sold all my film equipement and I bought the new Nikon D300, including the battery-pack. I'd like to take a professional digital body, like the F5.
I considered an istantaneous improvement of my pictures of about 80%, from the first photo I made in the park of the Lipu of Torrile. Amaizing.

Everything that other photographers had told me was true; the power of digital photography were endless and the quality is comparable if not superior to the film one, the possibility to check results, the option to change the sensitivity from one step to another.
These ingredients help to improve at a frequency previously impossible.

Today, I have reduced my equipement, keeping only what I reallythat really use, a tele, a wide-angle lens and a macro lens.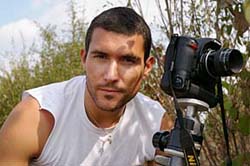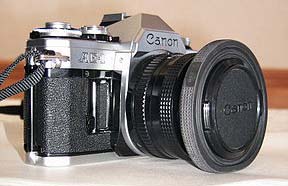 Canon AE-1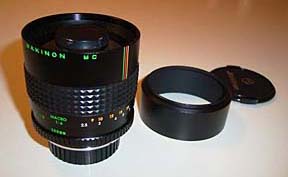 Makinon 300mm f5.6 Mirror Lens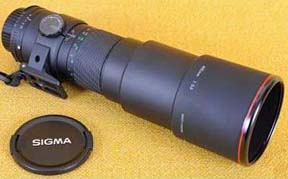 Sigma 400mm f5.6 MF



Power Winder A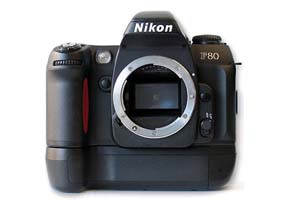 Nikon F80 con Battery-pack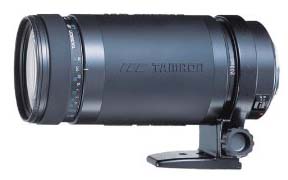 Tamron 200-400mm f5.6 LD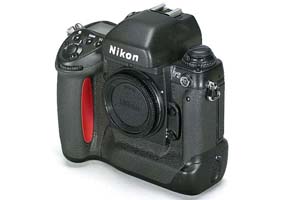 Nikon F5 body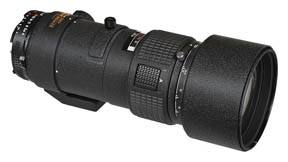 Nikon AF 300mm f4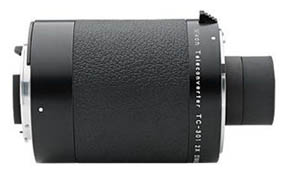 Nikon TC-301 2x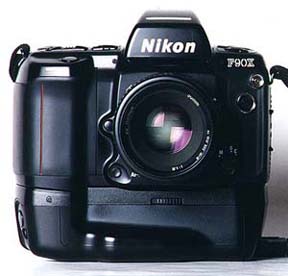 Nikon F90x con battery-pack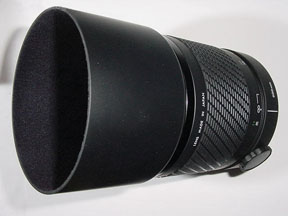 Sigma 600mm f8 Reflex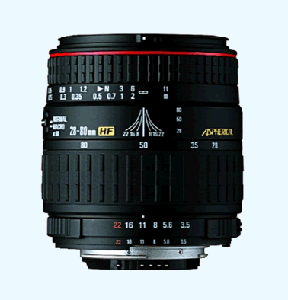 Sigma 28-70mm 2.8-4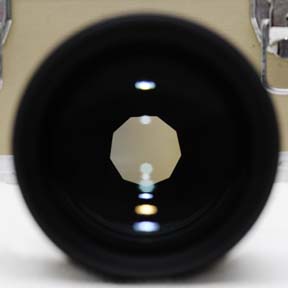 Nikkor 300mm f2.8 AIS IF-ED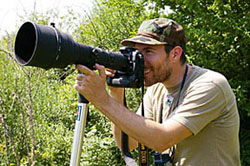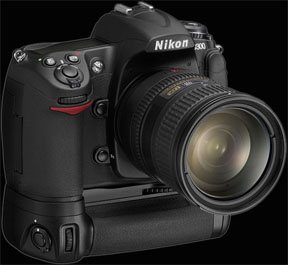 Nikon D300 con battery-pack