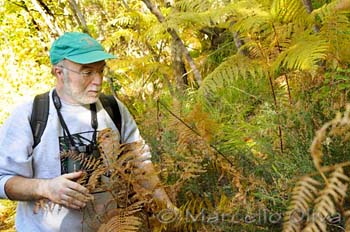 "This morning the wind blew at times from northeast , slowing down to stillnes every now and then, enough to let the the sun to burn the skin, then returning suddenly to push large white and gray clouds to shade the Reserve, and to chill my back. Nothing moved in the meadows striped by the brown of dried carrot stems, nothing was fluttering between the green oak leaves burned by the August drought. Only puny and spindly colchicums brought a delicate touch of color among the dead leaves which are beginning, slowly, imperceptibly to accumulate on the ground."
Guido Sardella
I never heard before about this nature reserve, since my friend Sauro asked me to take part to one of many guided walks organized in this beautiful park.
As usual I was exited for that; then we took my car and we leaved to go to the Apennines near Parma city.
The WWF Nature Reserve Ghirardi occupies 600 hectares of meadows, woods and streams in the upper Taro Valley, on the Parma Appennine Mountains of Italy.
When we arrived to destination I met Guido Sardella, responsibile of the park; I think he is a very nice person; he has an huge passion for the nature with a big culture on the enviroment; and more he can so easy explain his concepts than the walk was very interesting.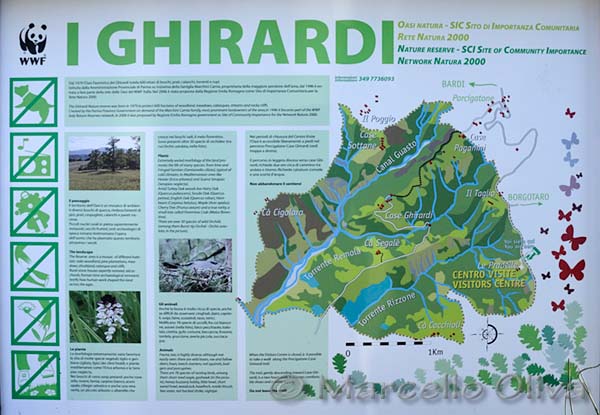 As we started our walk, Guido started to explain "his" Oasis.

Calluna vulgaris (known as Common Heather) is the sole species in the genus Calluna in the family Ericaceae. It is a low-growing perennial shrub growing to 20 to 50 centimetres (7.9 to 20 in) tall, or rarely to 1 metre (39 in), and is found widely in Europe and Asia Minor on acidic soils in open sunny situations and in moderate shade. It is the dominant plant in most heathland and moorland in Europe, and in some bog vegetation and acidic pine and oak woodland. It is tolerant of grazing and regenerates following occasional burning, and is often managed in nature reserves and grouse moors by sheep or cattle grazing, and also by light burning.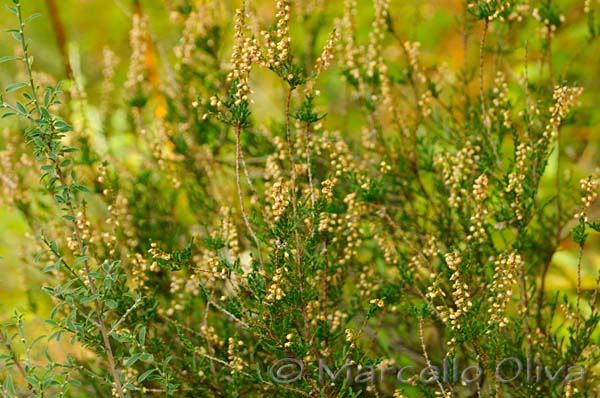 Calluna
A fern is any one of a group of about 12,000 species of plants. Unlike mosses they have xylem and phloem (making them vascular plants). They have stems, leaves, and roots like other vascular plants. Ferns do not have either seeds or flowers (they reproduce via spores).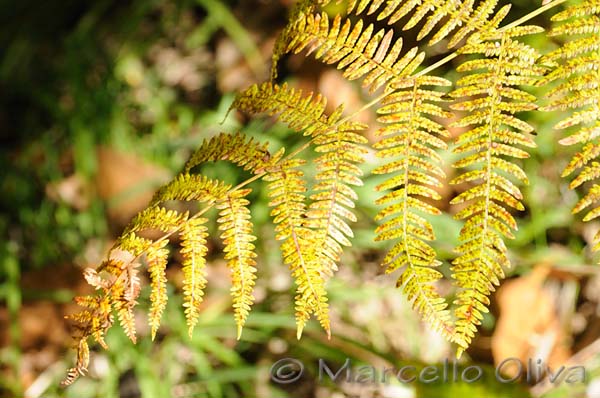 Fern
The nature reserve is home for many animals, like the Wild boar.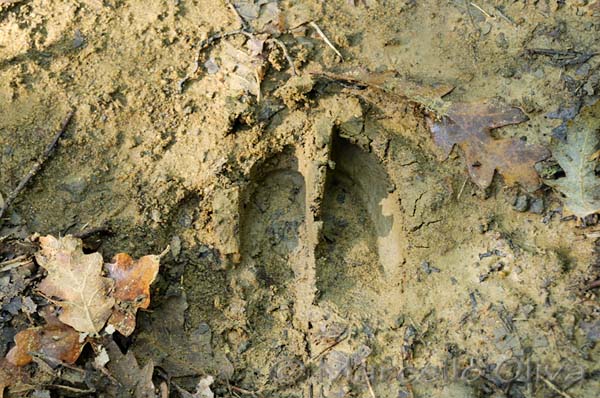 Wild boar's trace
The Populus tremula It is a medium-sized deciduous tree growing to 10–25 m tall, with a trunk up to 1 m diameter.
The bark is pale greenish-grey and smooth on young trees with dark grey diamond-shaped lenticels, becoming dark grey and fissured on older trees. The adult leaves, produced on branches of mature trees, are nearly round, slightly wider than long, 2–8 cm diameter, with a coarsely toothed margin and a laterally flattened petiole 4–8 cm long. The flat petiole allows them to tremble in even slight breezes, and is the source of its scientific name.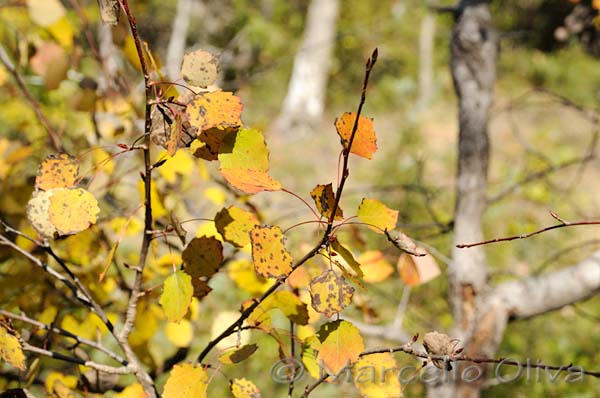 Populus tremula
The weather was perfect to better appreciate the daytime.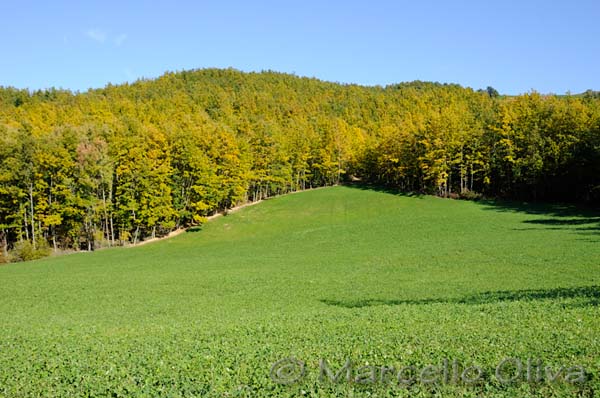 Landscape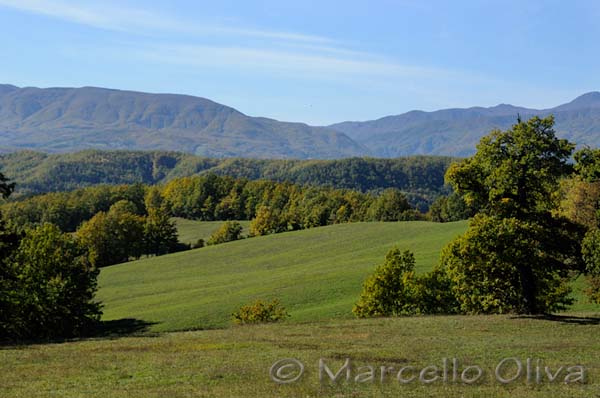 Landscape
What beautiful colors; I used a lot my wide angle zoom lens.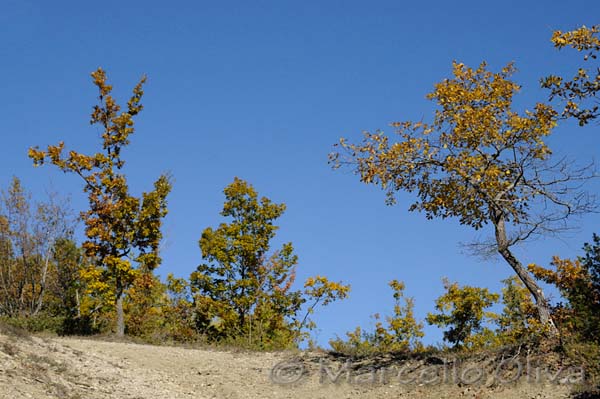 Landscape
An interesting dead tree sticking out of the green.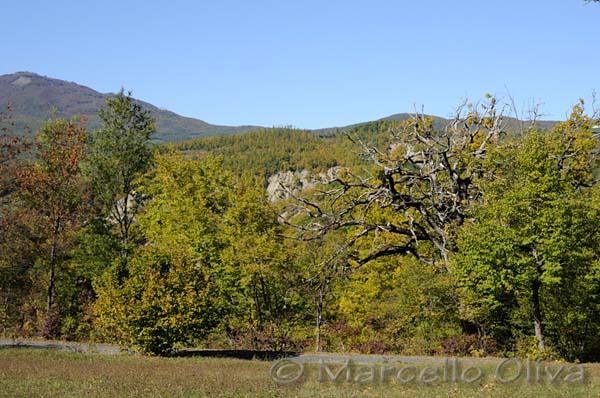 Landscape
What was funny this Populus, always moving.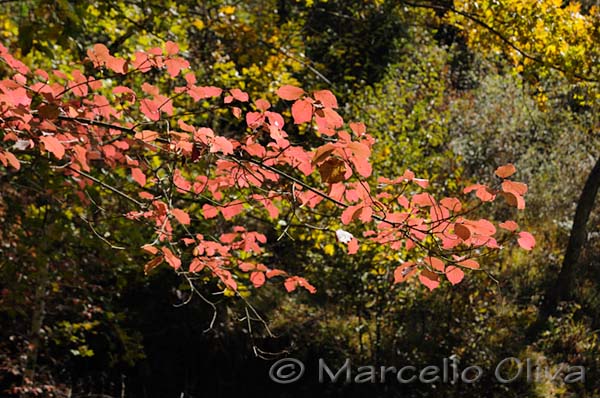 Backlight of Populus tremula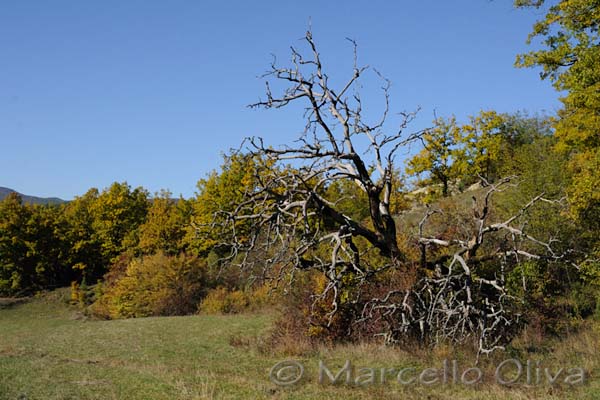 Landscape
Who knows how many mammals usually walk on this underwood. It's seems a perfect place for some hide picture.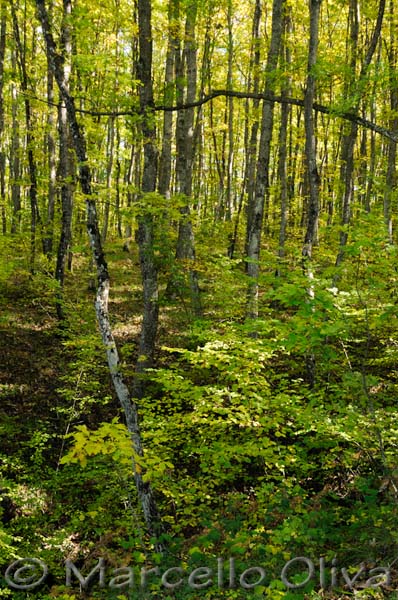 Underwood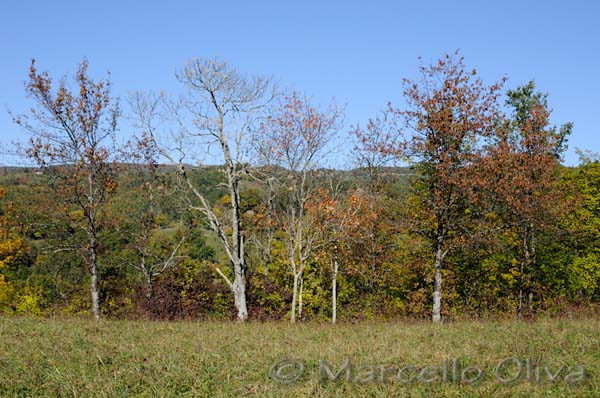 Autumn colors
Autumn colors were greeting and inviting us to come back in this graeat WWF Nature Reserve, to have another nice day with Guido and other friends.


Plants description: Wikipedia, the free encyclopedia